Today we are going to cook a leek puree for babies, with a little bit of potatoes which will tie everything and soften the taste.
Leek and potato puree recipe for babies (from 4 months)
We prefer to use only leek white which is much more digestible than the green part. Leek contains vitamins, fiber, iron, calcium: in short, a perfect blend for baby food!
Leeks can be given from the start of the baby food diversification.
As its taste is quite pronounced (it is similar to onion), we will use a small potato to soften. I use the variety "darling" with red skin (from the garden …) which is perfect for mashed potatoes but you can use the potato you have 😉 .
Here is what you need for this Leek and potato puree recipe for babies (from 4 months) :
Leek and potato puree recipe for babies (from 4 months)
- 4.2 oz leek white (7/8 cup / 120g)
- 1 small potato (mine was about 1.7 oz / 30g)
- water for steam cooking
Start by washing your leek. Remove the first layer all around the leek. Then cut the green part and keep only the white (if the white pulls slightly towards the green, keep it anyway, we do not spoil …) and also the other end of the leek, and slice the white leek.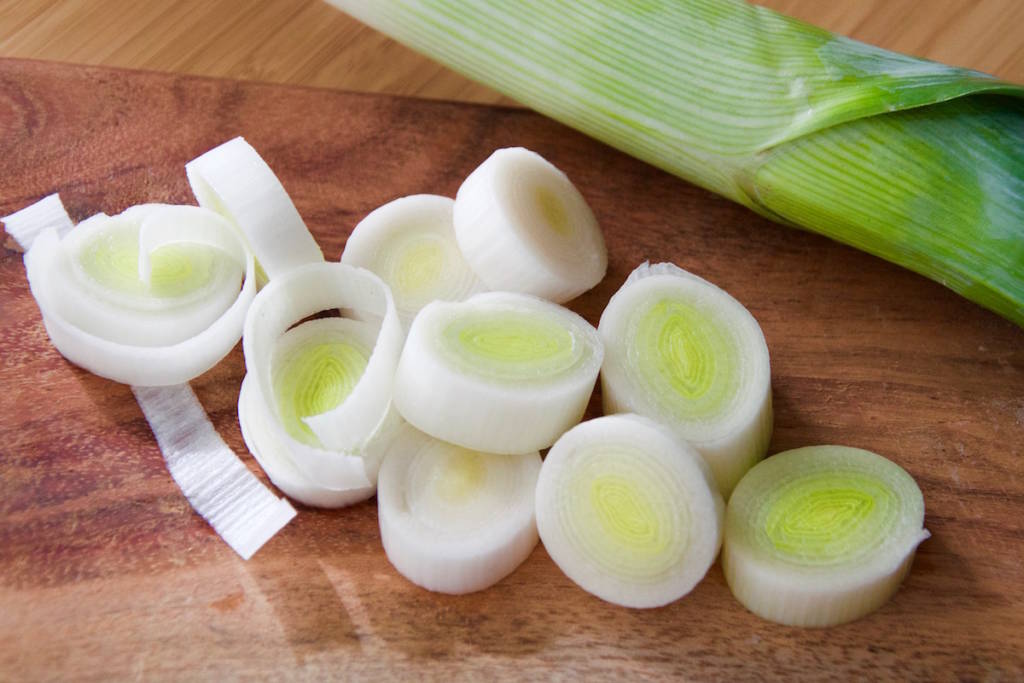 Put white leek slices in your steam basket. Then wash and peel your potato, and slice it as well.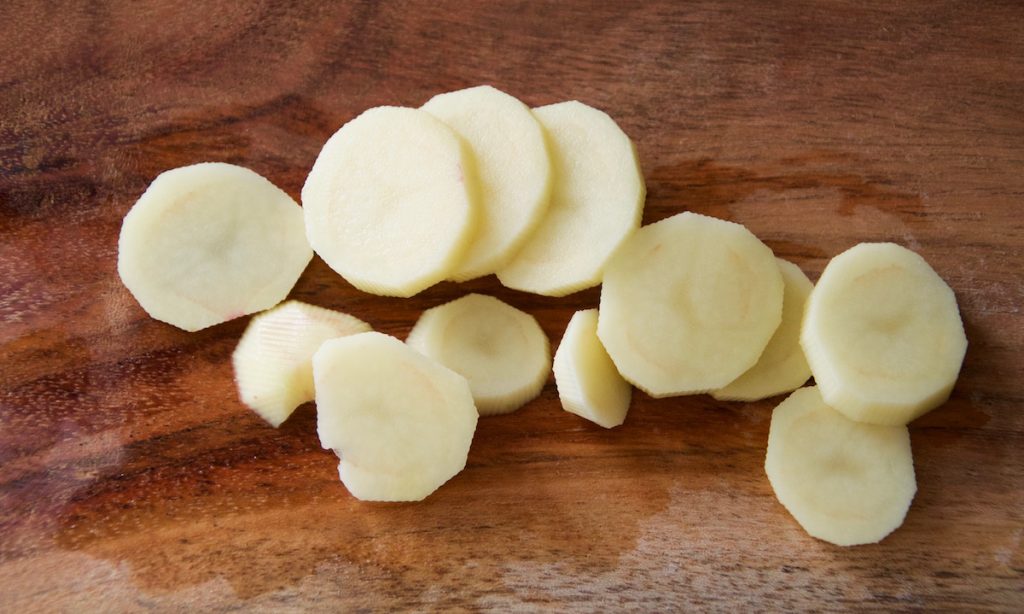 Add these potato slices to the steam basket and steam for about 10 minutes.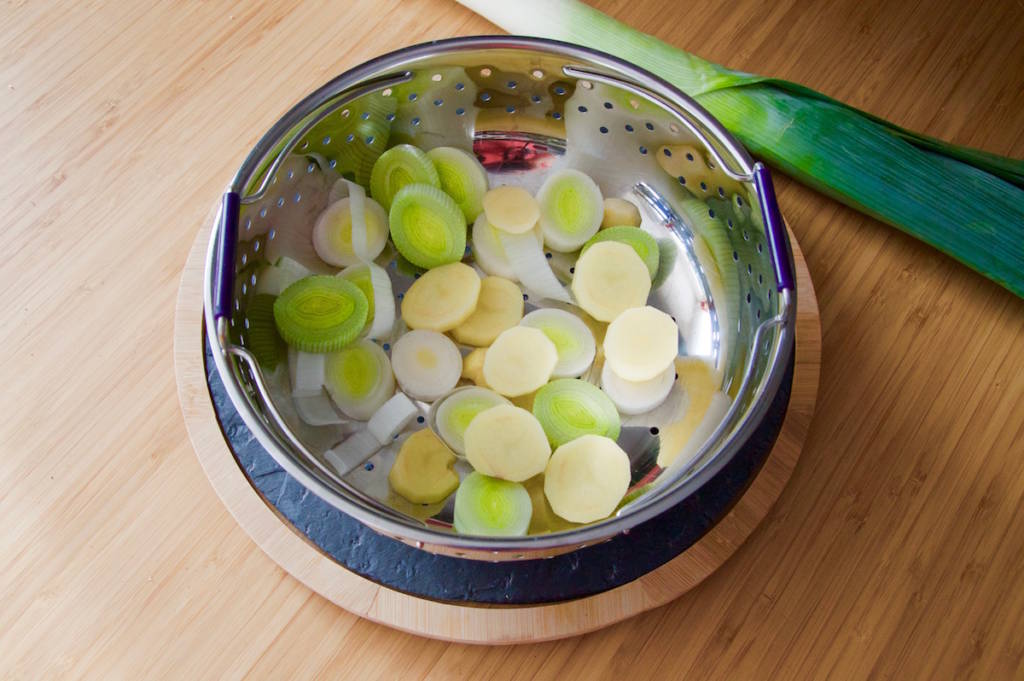 Put your cooked vegetables in your blender (without cooking water because your leek should have recovered a lot of water during cooking, otherwise you will end up with a soup). If it is not liquid enough for you, add a little bit of water cooking after a first blending.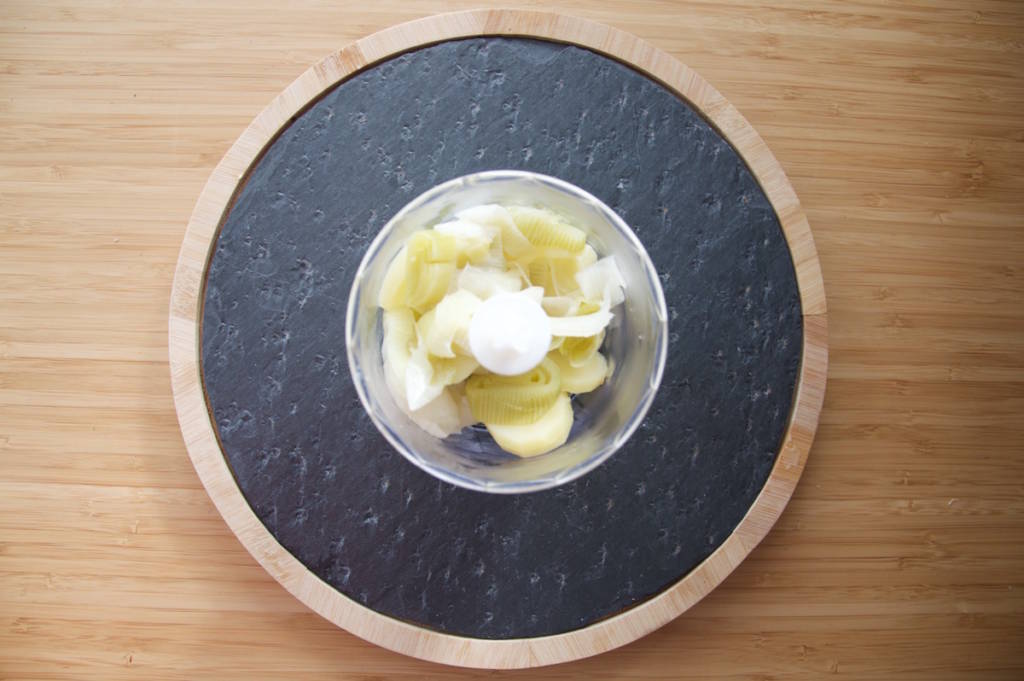 Blend, and it's ready! You will see how the texture of this puree is creamy, baby will love it!
Bon appetit Baby!