Today we are going to prepare a homemade baby muffin recipe with ginger and apple puree, without milk and without eggs. This is clearly a recipe to share with all the family!
Apple and ginger homemade baby muffin recipe
I wanted to introduce ginger into my daughter's diet. Ginger has a powerful taste in mouth, that I personally love as much in sweet recipes as in salted ones. We continue in our approach to make our babies discover tastes, because the sooner baby is confronted to strong tastes, the sooner he can assimilate and appreciate them!
I find that in sweet recipes ginger is perfect with apple, so I thought, why not marry them in this baby muffin recipe, because I think it's a good way to introduce it gently in baby's diet. The puree will serve as a binder in this apple ginger muffin cake, which replaces the egg. I also put a little teaspoon of cane sugar in the recipe (because yes, I sometimes put sugar in my daughter's preparations since she was 12 months old! Sugar, we should just not abuse it, this is not a reason to totally eliminate it from our diet;)).
The proportions in this recipe have been calculated to test with a small muffin, perfect for baby's snack, but do not hesitate to prepare this recipe for the whole family by multiplying the proportions by as many people who will have the chance to savor them!
Here's what you need to prepare this Ginger Apple Muffin Recipe Recipe for baby (no milk, no egg, from 12 months, quantities for 1 muffin):
Apple and ginger homemade baby muffin recipe (without milk, without egg, from 12 months)
[adinserter block="11"]
For the apple puree :
- 1 small apple (3,5oz once peeled / 100g)
- 1 very thin slice of fresh ginger
For the muffin :
- 1oz apple and ginger puree (30g)
- 2 tbsp flour (18g)
- 1 pinch baking powder
- 1 tsp cane sugar
- 1 tsp melted butter (or sunflower oil)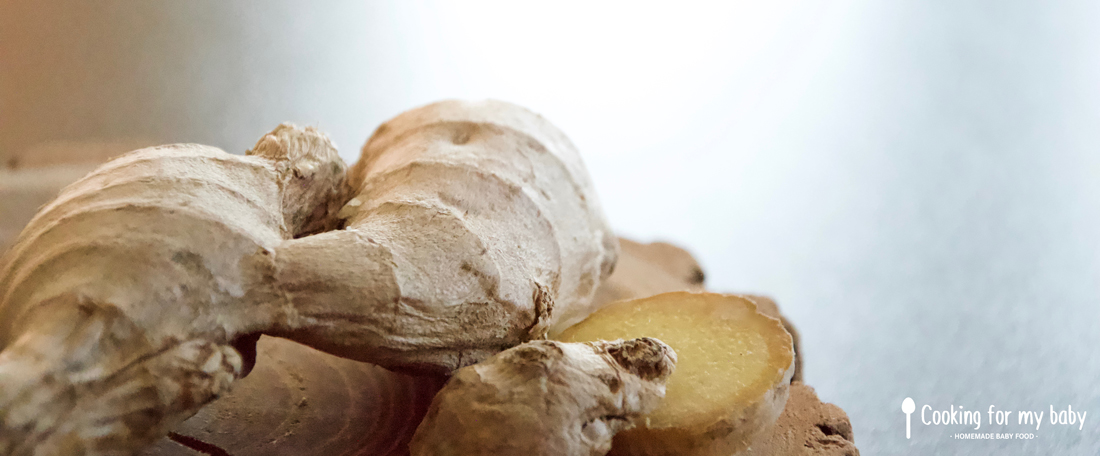 We will start by preparing the apple ginger baby puree that will serve us as a binder in this muffin. For this we wash, peel and cut into cubes our little apple.

These pieces are placed in the steam basket.
We then prepare a very small slice of ginger: finely cut a slice on the root and then remove the skin. I do not put more than a thin slice, because I know that even if I like ginger, my baby does not know it yet, so we start very smoothly with this type of food…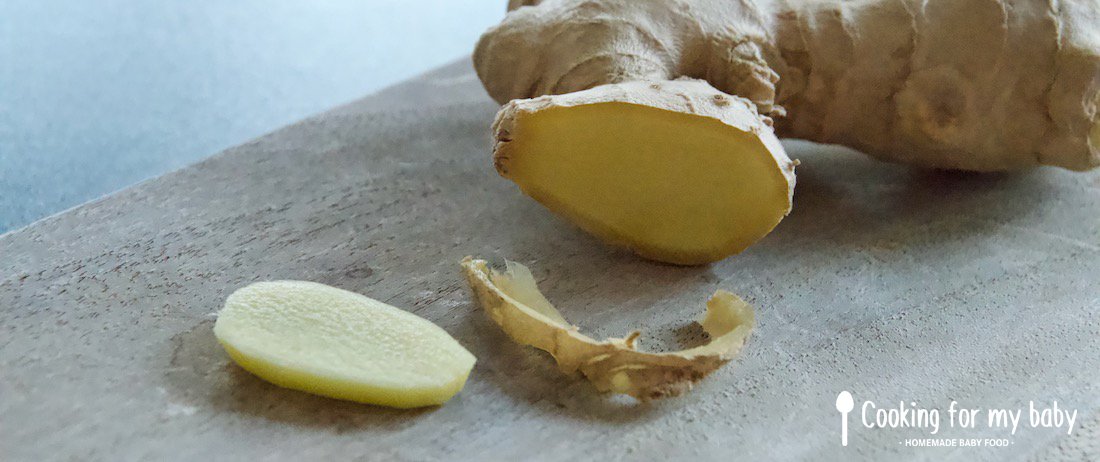 We place the slice of ginger in the steam basket with the apple pieces and steaming can begin.
8 minutes of steaming!
At the end of the cooking, we mix very finely in smooth puree the apple and the ginger with a very small amount of cooking water just to obtain a compote light and very smooth, but not too liquid!

We leave this cool slowly.
We can now start preparing the muffin. For this we start by preheating the oven to 350°F.
The flour, sugar and pinch of baking powder are placed in a small container and mixed.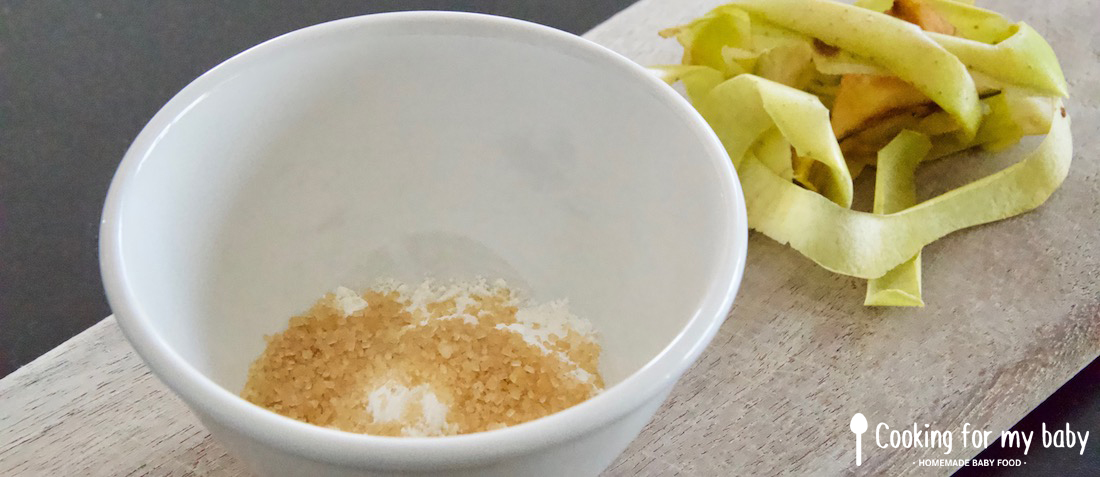 The apple and ginger puree is then added and mixed again, removing all the lumps.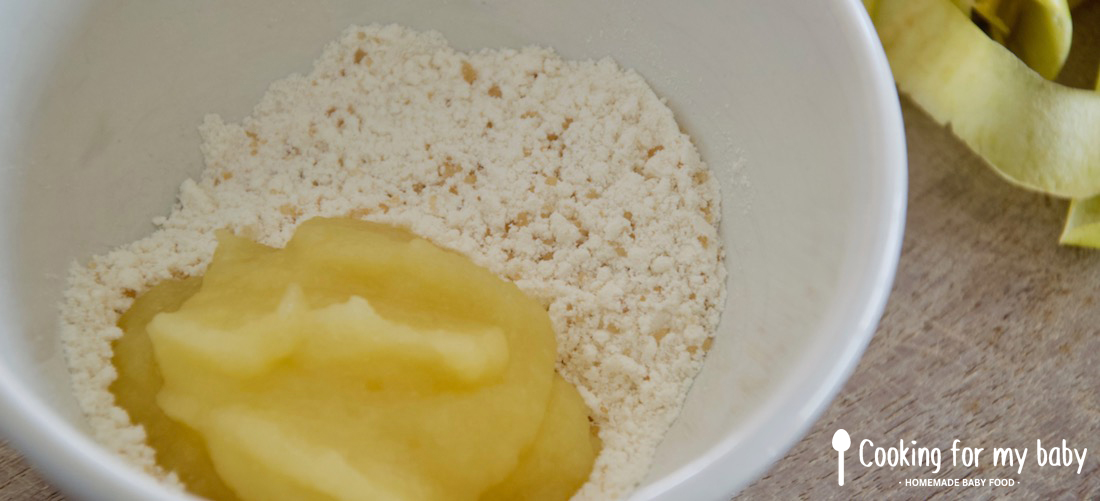 We finally melt the butter and we add it to our muffin dough, and mix one last time again.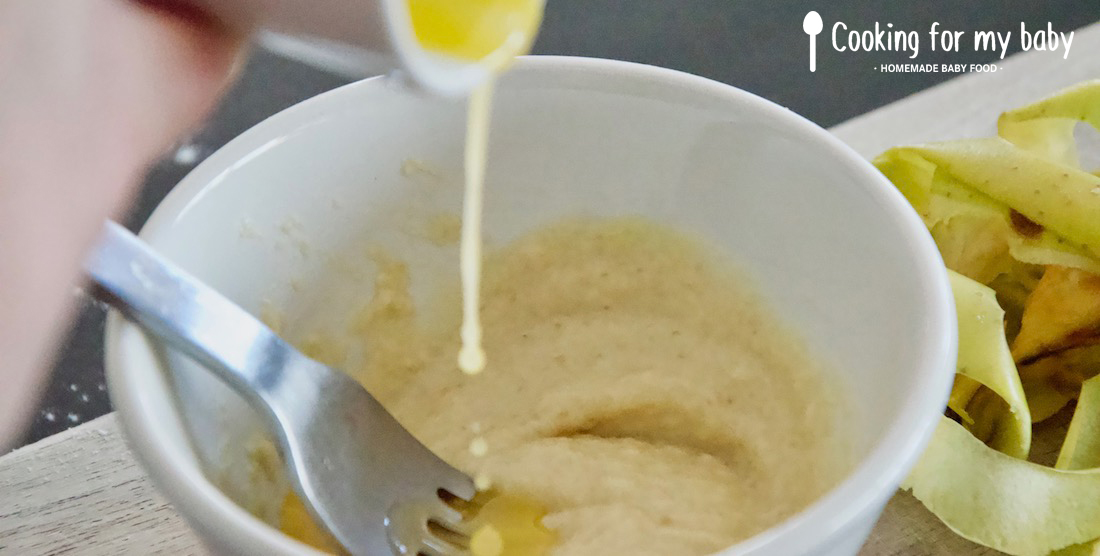 We place our ginger apple muffin dough in a small muffin tin.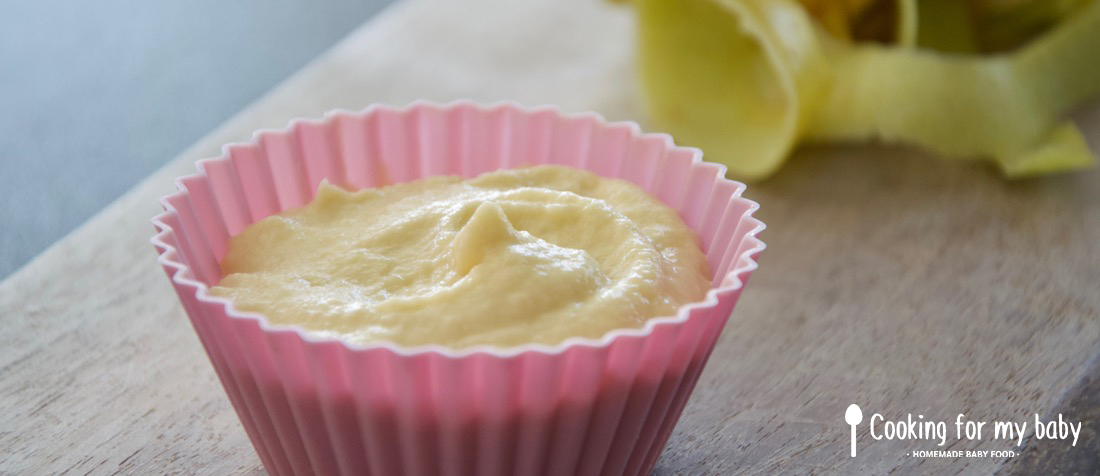 Once our oven is hot, we bake for 40 minutes at 350°F  (yes yes!) Our puree contains water, it must evaporate to obtain a soft and non-liquid cake and not pasty ( Do not hesitate to adapt the cooking time according to your oven!).
Once the muffin is well browned, it can be left to cool quietly at room temperature, and let baby enjoy it for snack time.
Our apple and ginger homemade baby muffin recipe (without milk, without egg, from 12 months) is now over, and baby will enjoy it!
Bon appetit baby!