Today, we are going to prepare baby's spinach puree. Spinach is rich in magnesium and it is also an antioxidant.
In France, spinach is not the food all the french people adore seeing in a plate…, but we take the advantage baby does not have the same vision as us to make him taste it!
For his first baby puree, there is no reason he does not like it.
Baby's first spinach puree (from 4 months)
Attention, it is necessary to wash the spinach leaves very well, in 4 or 5 different water baths to not take the risk of finding sand, or small pebbles in the baby puree. Indeed, it is not necessarily seen with the naked eye, but these particles can hide in the small wrinkles of the leaves, and in the mouth, it is quite unpleasant …
This first baby puree will surprise him with its powerful green color, so let's take advantage of it!
This puree is quite simple to prepare.
Here is what you need to prepare your baby's first spinach puree (from 4 months, for 1 small serving)
Baby's first spinach puree (from 4 months)
[adinserter block="11"]
- 4.2 oz spinach (120g)
- water for steaming
- 1 tbsp olive oil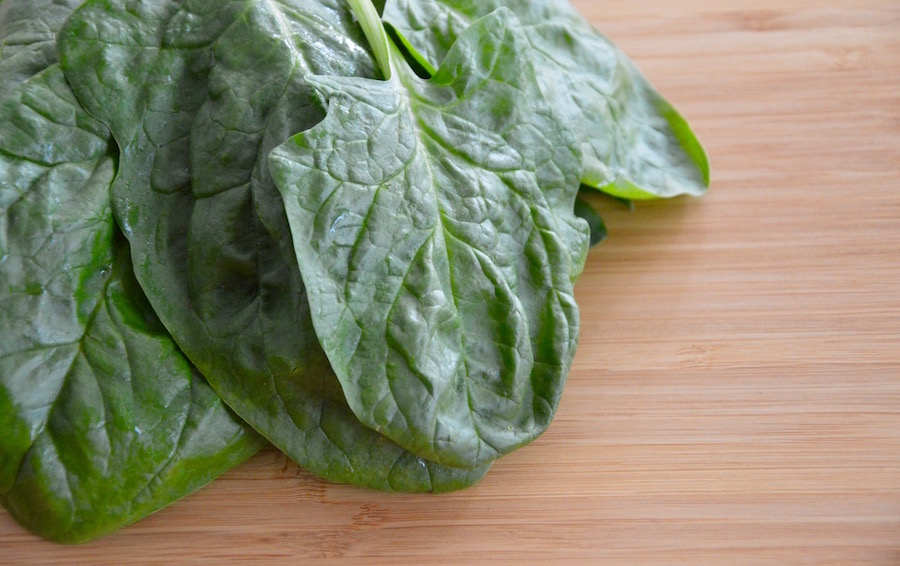 Let's start by cutting the stems of the spinach leaves. If the central part of the leaf is very thick and hard, also remove it.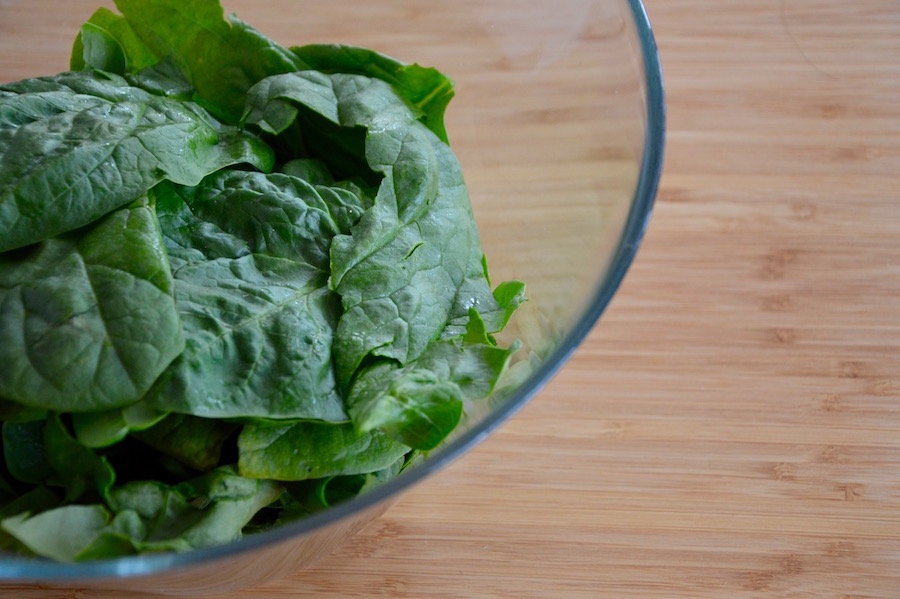 Wash the spinach leaves, and that's what will take a long time in this recipe… make at least 4 baths (at least!). You will see that your water is dirty even in the 4th bath … as long as there is soil and sand, continue! Rotate your leaves during their bath to get all the grains and so they fall at the bottom of the water.
Once your spinach leaf wash is done, it will be a lot easier.
Place your spinach leaves in your steam basket and steam for 7 minutes.
Once your spinach leaves are cooked, we move on to blending. Before blending, add a small teaspoon of olive oil. You can also add a small amount of sour cream which is very good with spinach.
Blend until you get a smooth, easy-to-eat baby puree.
Our baby's first spinach puree recipe is finished, bon appetit baby 🙂