Fennel is a vegetable that has a great anise taste. It is really a vegetable that has a special flavor. I had never cooked it before, but for a successful baby solids introduction, I have decided to cook as many vegetables as I can, with very different tastes from each other, the best for baby.
Fennel fits very well with white fish. Baby can eat fennel from 6 months, and the same for white fish!
I added a potato to my baby purée to soften and for the starchy part, but also onion to add a little extra flavor.
We will finish with a few drops of lemon, ideal with fish!
Here is what you need for this Fennel and burbot fish with lemon baby purée recipe (from 6 months) (I got about 16oz of puree with these quantities):
Fennel and burbot fish with lemon baby purée recipe (from 6 months)
- 1 fennel
- Potato (7oz)
- 1/2 onion
- burbot fillet (1oz)
- Lemon juice (0,35 fl oz)
- Olive oil (3 ts)
- Mineral water
- Steam cooker or Pressure cooker
- a Blender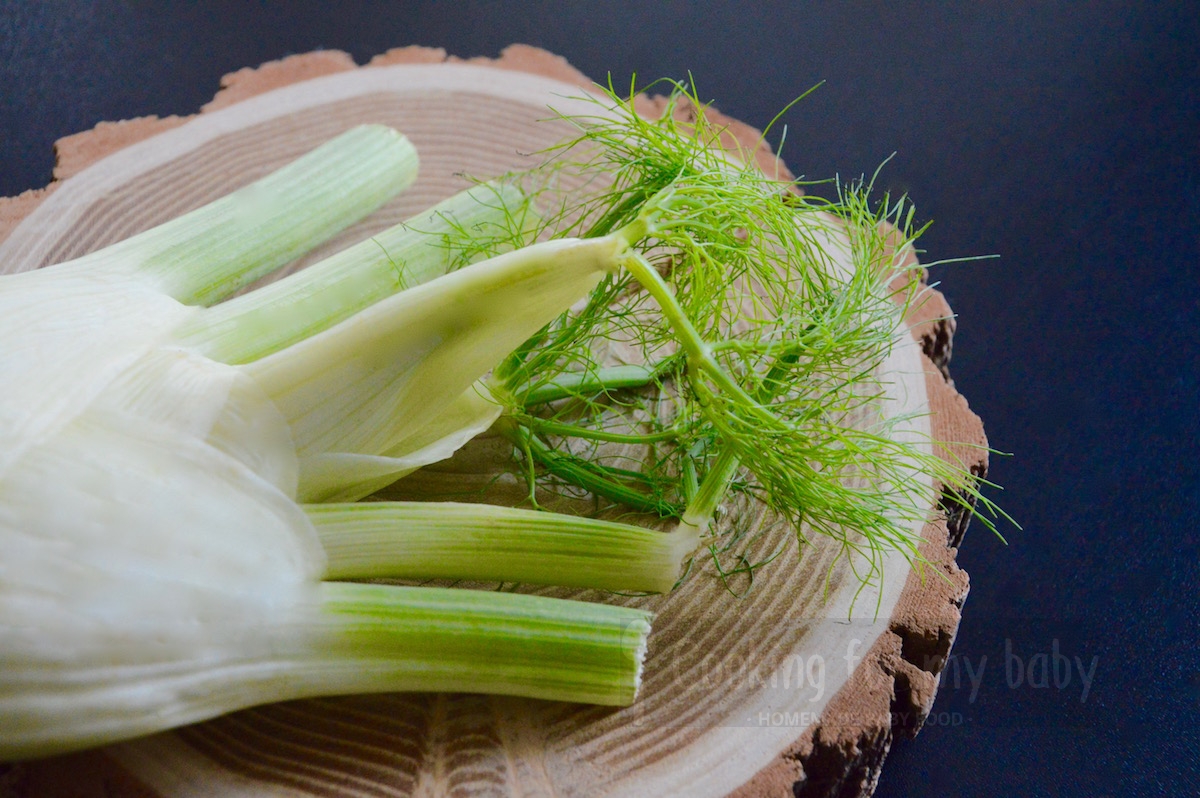 We start with our fennel, we wash it properly, we cut the dry stems, then we cut it in half. With a small kitchen knife, we remove on each bottom part of the fennel the white interior which is hard: pay attention to your fingers please!

We then cut it into small pieces, and placed them in our steam basket.

Now our potato. We wash it, peel it and cut it into small pieces. We add these pieces in our steam basket.

To end, we cut our onion in half, and we cut it into small pieces.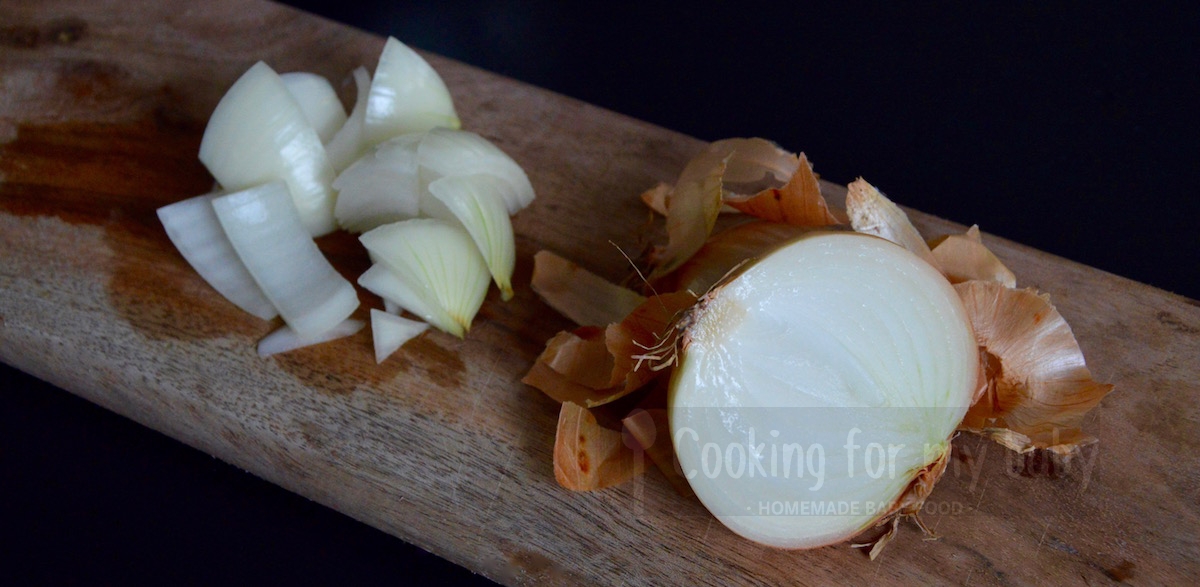 We add those pieces in our steam basket. Cooking will now start. In a pressure cooker, you can count 12 minutes, and in a steam cooker, 15 to 18 minutes. Go!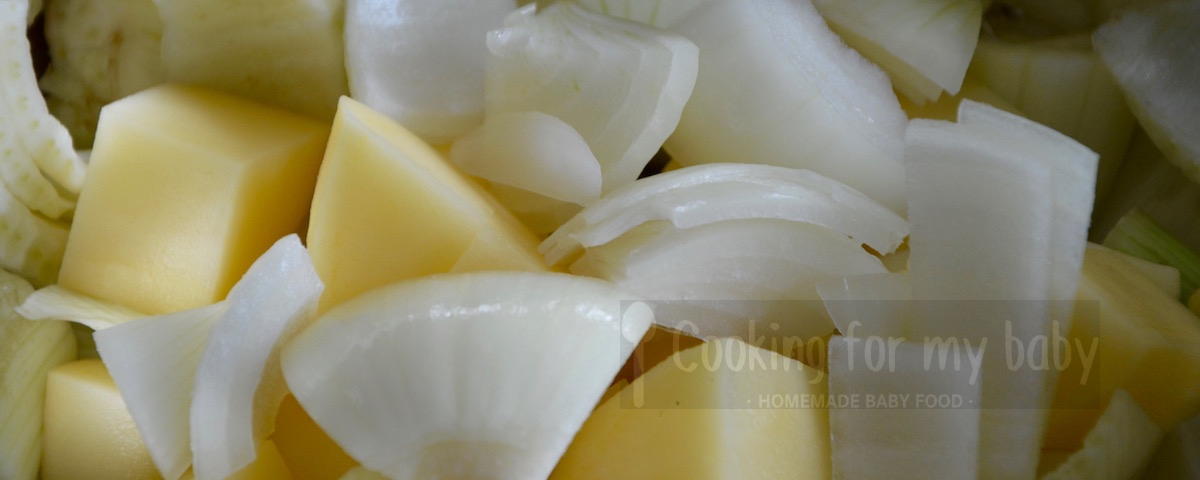 During cooking, we will take care of our white fish. I chose a net without bones but we verify thoroughly that there are no bones at all!
We cut our fish into small pieces. We put it aside for a few moments.
Once our vegetables are cooked, we put them in our blender with our olive oil and our lemon juice, and add a little cooking water until obtaining an ideal consistency. Let's blend!
We put our pieces of fish in our empty steam basket, and we count about 10 minutes of steaming (in a pressure cooker, I do not re-launch pressure cooking, I just take advantage of the existing steam by closing the lid). Go! (Check cooking from time to time to avoid overcooking, depending on the size of your pieces).
Once cooking is over, fish can be added in the blender and we blend again so that the baby puree is perfectly smooth. From 7 months, we will be able to start giving a little texture to our baby puree, even more from 8 months etc … so what I do with my daughter who is 9 months now is that I bland the fish separately from the purée (Or I crush it well to make small pieces with a fork), and I add it in my purée afterwards, so that she can feel the texture of the "chopped" fish . You'll see it seems like a brandade!
Our Fennel and burbot fish with lemon baby purée recipe (from 6 months) is now over, and I hope your baby will love it!
Bon appétit baby !