Today, we are going to prepare an apricot and apple baby puree for babies. You'll see, baby will love it!
Apricot and apple baby puree recipe (from 4 months)
Apricots are a good source of vitamins. The plus of the apricot is that it brings a little acid side to the compote, which allows baby to discover a new particular flavor.
The role of the apple in this compote will help break this acidity a little, but know that you don't have to add it! The apricot compote by itself can be eaten very well, and if your baby ever makes a weird face with apricot alone, you'll know newt time you'll add an apple 🙂
The apple also contains a lot of vitamins. It is rich in fiber and antioxidants.
Here's what you need to prepare this apricot and apple baby puree recipe (from 4 months, 2 servings):
Apricot and apple baby puree recipe (from 4 months)
- 3 ripe apricots
- 1 apple
- Water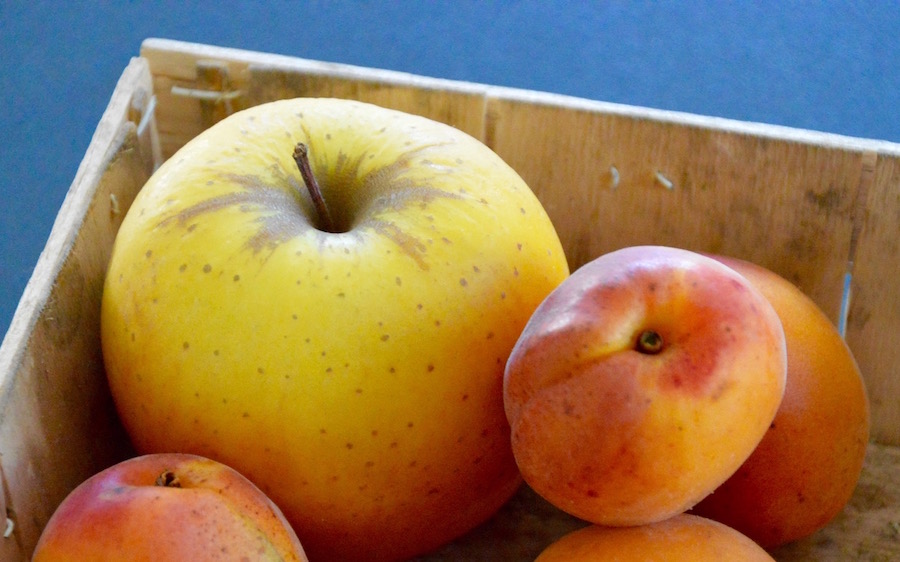 Start by washing your fruits well, as always. Wherever they come from, it's important to make sure your baby is eating healthy.
Once washed, peel the apple, remove the seeds, then cut it into thin slices.

Put these slices in the bottom of your steam basket.
Peel your apricots, cut them in half and remove the kernel. If they are well ripe then the kernel must remove itself.

Once you have prepared your apricots, place them on the apple slices in your steam basket, and steam for 12 minutes.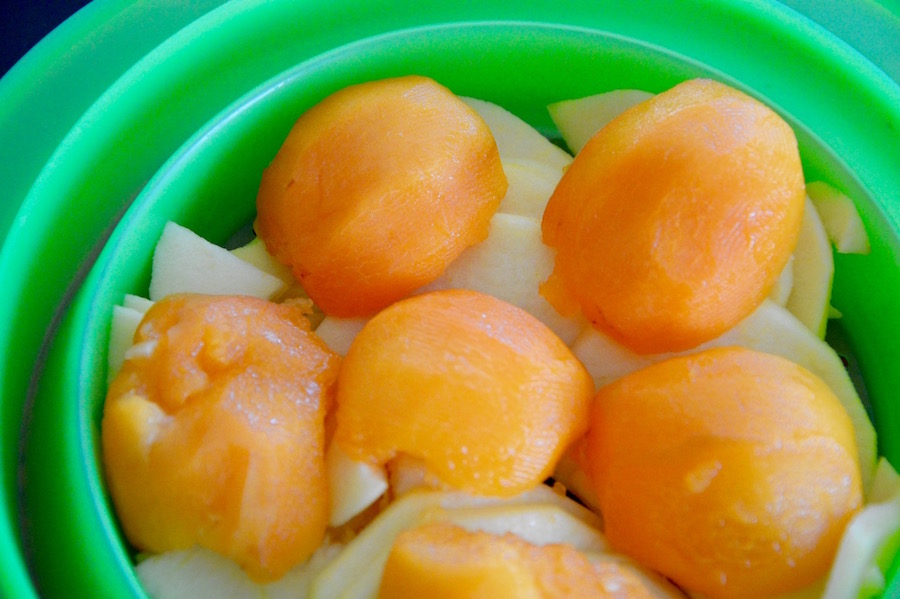 Once cooked, blend your fruits (Or not! If you want to give a little texture to this compote for your baby from 7 or 8 months, then simply crush the cooked apricots and apple;)). Normally no need to put cooking water while blending because the apricots and apple are filled with water with the steam! Refrigerate for 2 hours. It's ready !
Bon appetit baby!