Today, we're cooking delicious vegetable balls for your baby 🙂
We all know that babies love finger foods, and sometimes we want to give them a bit of independence. I've already shared some finger food recipes in the "Finger Foods" category, which you can find here.
Potato broccoli and laughing cow cheese balls recipe for baby (finger food from 12 months)
In this recipe, we're featuring broccoli! Combined with potatoes for a starchy element and Vache qui rit cheese to make the vegetable balls soft and moist.
Feel free to serve these vegetable balls with a side of vegetable puree or soft cooked vegetables, and even a bit of meat if it's lunchtime (although meat is optional since the balls already contain eggs – it depends on how many balls your baby will eat 😉)!
Here's what you'll need to prepare this potato broccoli and laughing cow cheese balls recipe for baby (finger food from 12 months, makes approximately 6 small balls):
Potato broccoli and laughing cow cheese balls recipe for baby (finger food from 12 months)
[adinserter block="11"]
- 1 potato (2.5 ounces) (70g)
- Broccoli (1.8 ounces) (50g)
- 1/2 fresh new onion (0.35 ounces / 10g)
- 1 egg yolk
- 1 laughing cow cheese portion
- 1 tablespoon of flour
- 1 teaspoon of olive oil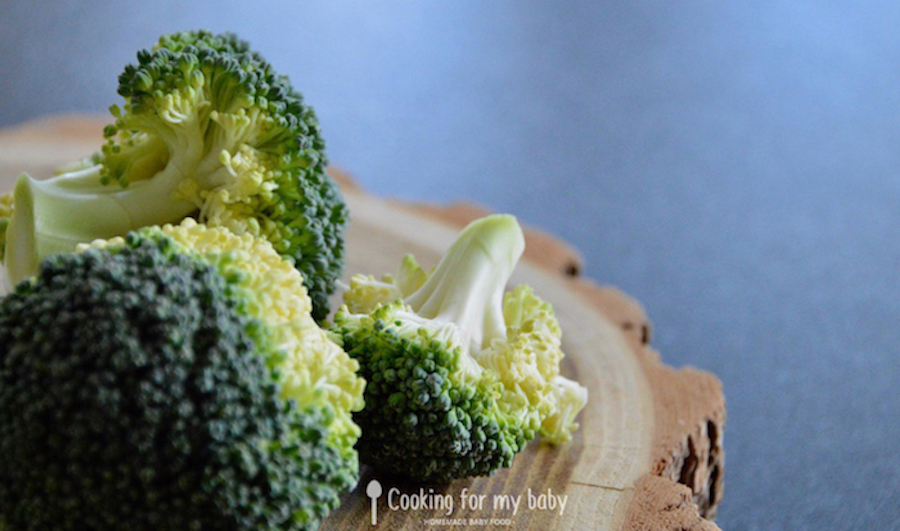 Let's start by washing the broccoli and cutting off the florets.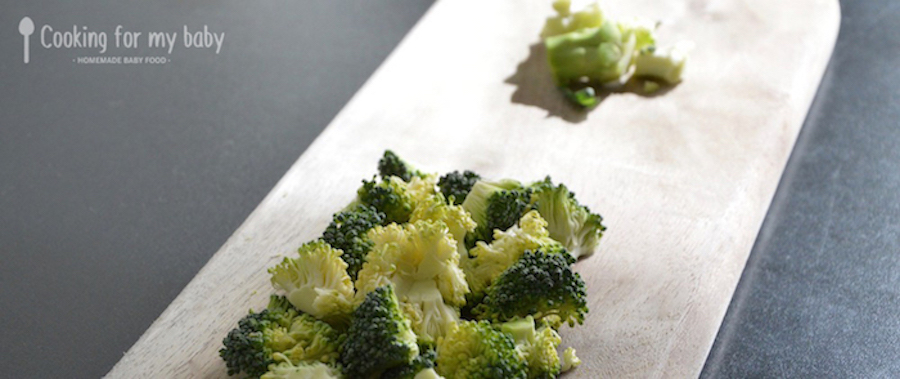 Next, wash and peel the potato, then cut it into thin slices.

Prepare the fresh onion by washing it and keeping only half of the onion bulb (the white part).

Place the potato slices on one side of a steamer basket, the broccoli on the other side, and put the onion in boiling water below the steamer basket. Let's cook them for 11 minutes!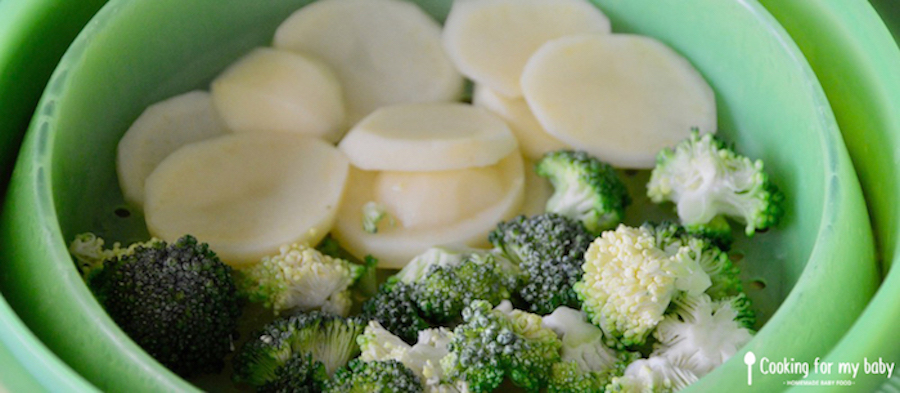 While the vegetables are cooking, let's prepare the ingredients for the vegetable balls: egg yolk, Vache qui rit cheese, flour, and olive oil (the olive oil will be used for cooking). Keep some extra flour for dusting your hands – it will help shape the balls!

Once the vegetables are cooked, place the potato in a bowl and mash it with a fork along with the egg yolk and flour.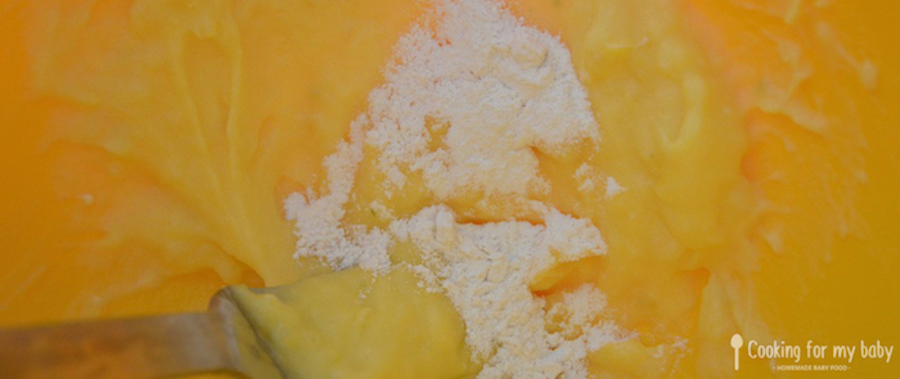 Chop the broccoli and onion until they are well combined. They should be soft and easy to cut!

Add the chopped vegetables and Vache qui rit cheese to the bowl with the mashed potato. Gently mix everything together until you have a smooth and homogeneous mixture.

Now comes the fun part – shaping the balls! Dust your hands with flour to prevent sticking, transfer the mixture from hand to hand, and roll it into balls. Place the balls on a baking sheet to prevent sticking.

Heat oil in a pan and once hot, add the balls. Cook for about 3 minutes on each side over medium-low heat (make sure they don't burn – they should be golden and slightly crispy if possible).
And there you have it! Your recipe for potato, broccoli, and Vache qui rit cheese balls for your baby (From 12 months) is now complete, and your little one can enjoy a delicious meal! Allow them to cool down a bit and serve them warm. Don't forget to check the temperature before serving – and feel free to taste them too! 😉
Enjoy, baby!
Bon appetit baby!