Today, and because Christmas is coming, I wanted to prepare Christmas gingerbread cookies for babies (well, rather for Alix here who is no longer a baby, but gingerbread cookies who are suitable for babies from 12 months).
Those cookies are not dry. I think that dry biscuits are not very adapted for very small babies. Anyway, for all types of food, always watch your baby while he is eating food (ans also the rest of the time!) 😉 .
Why are those gingerbread cookies for babies from 12 months and not before? Because I use Honey in the recipe, and honey can only be given to a baby from 12 months (to avoid infant botulism).
These gingerbread cookies have a lot of taste thanks to the spices. No fat or even sugar in this recipe, only honey and spices!
I tried to use cookie cutters for baking but I realized it was unsuitable, so I ended up buying these little Christmas cookie molds here (in France) but I think is it similar to those ones here.
Here is what you need to prepare this Christmas gingerbread cookie recipe for babies (From 12 months, for 6 cookies) :
Gingerbread Christmas cookie recipe for babies (From 12 months)
- 1.4 oz honey (40g)
- 2/3 cup flour (80g)
- 1/2 tbsp baking powder
- 1/2 tsp cinnamon
- 1/2 tsp all spice
- 1/2 tsp nutmeg
- Few seeds of a fresh vanilla pod (or 1/2 tsp vanilla extract)
- 1 egg
- 1.35 fl oz milk
- White food pencil (optional, but fun!)
We start by preheating the oven to 350°F.
We heat the honey slightly in a saucepan over low heat (I chose acacia honey, my favorite!)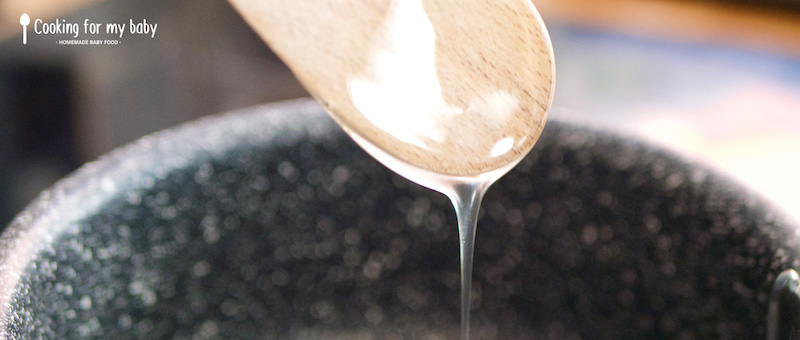 Meanwhile, all the dry ingredients are mixed in a bowl: flour, baking powder, cinnamon, all spice, nutmeg, and a few seeds of fresh vanilla pod.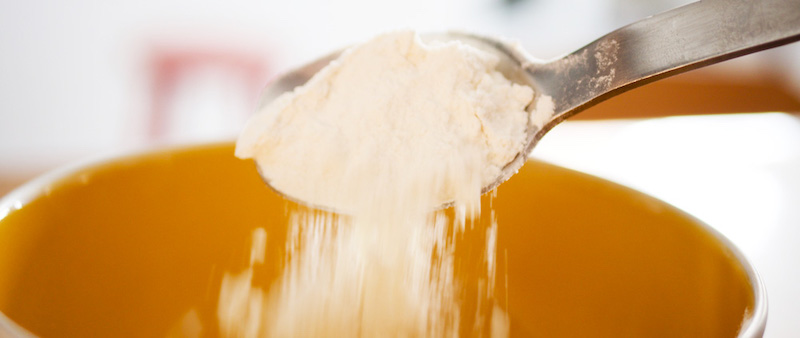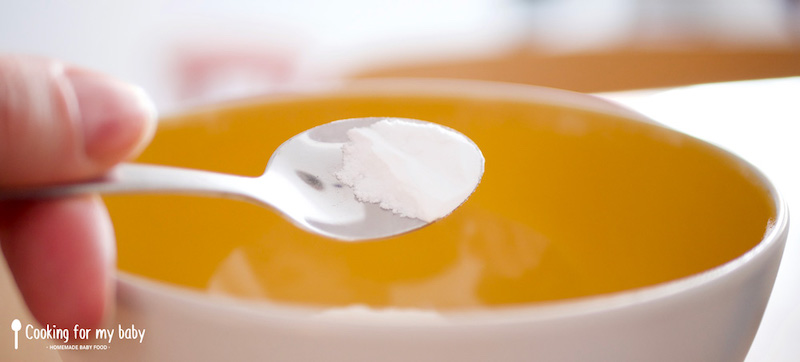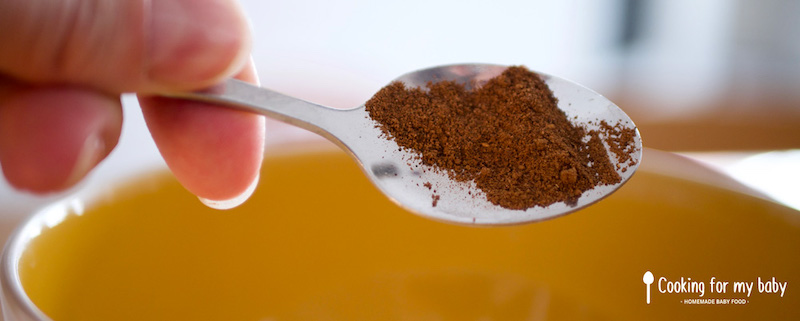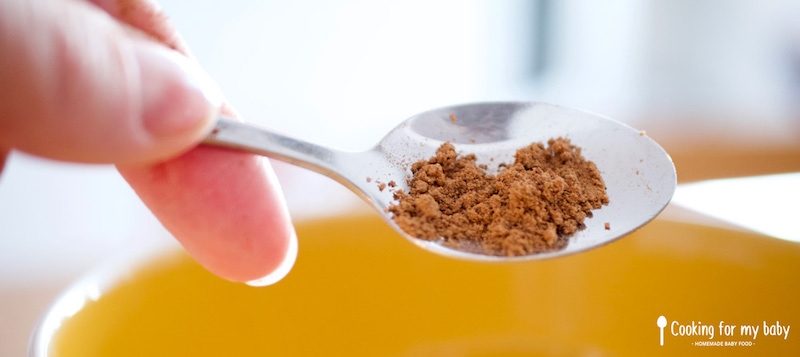 Add the slightly heated honey to the dry ingredients and mix everything well.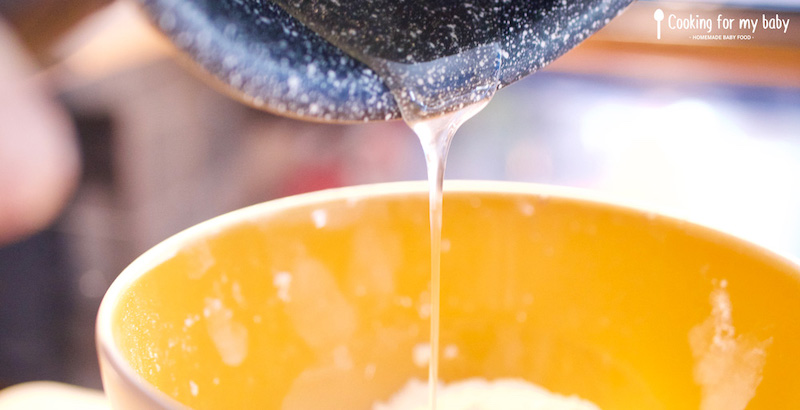 In a separate container, mix the egg with the milk (the milk should not be cold, at least at room temperature or slightly heated).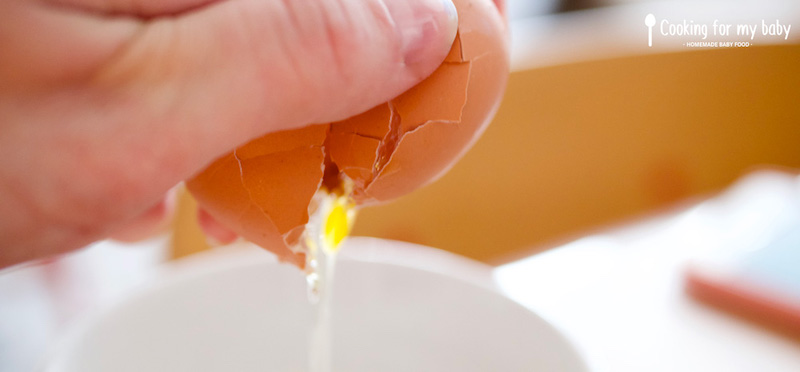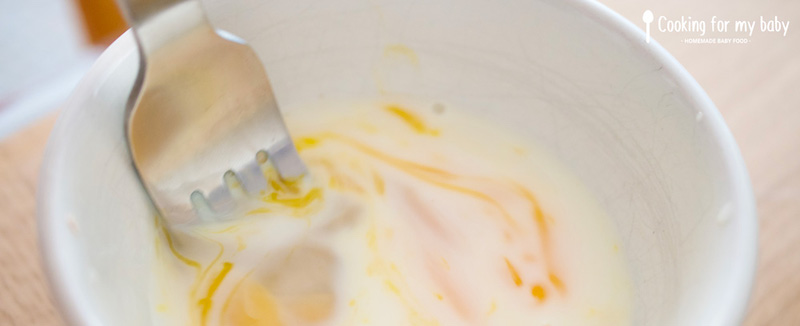 This milk-egg mixture is poured over the honey-dry ingredients mixture, and everything is mixed again until there are no more lumps.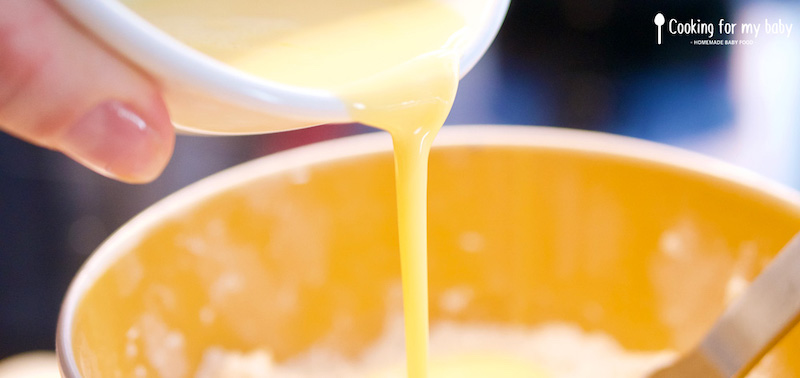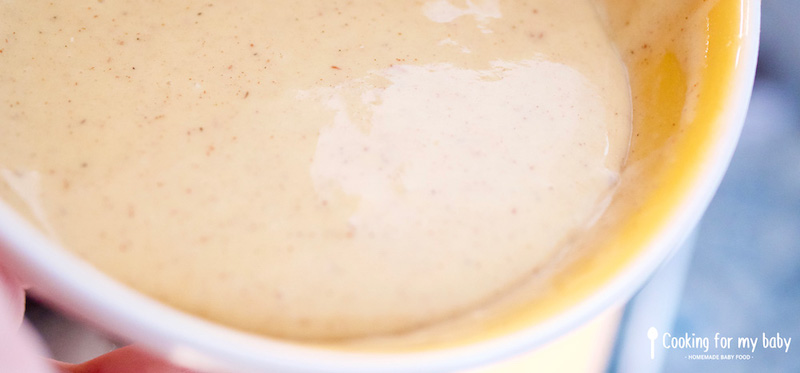 We now pour our preparation into our molds, dividing evenly to prepare 6 cookies (about 1cm thick of dough in each mold).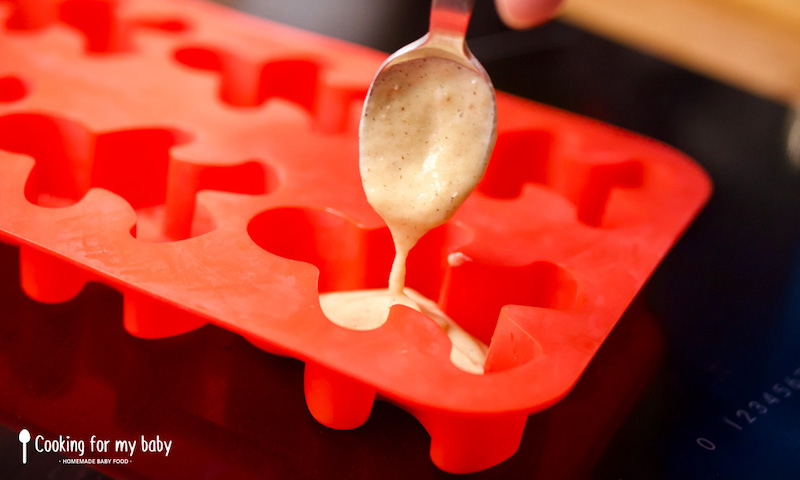 Once our oven is hot, they are ready to bake!
Let's go for 18 minutes of baking 🙂
Once cooked, take the mold out of the oven and let it cool. Unmold and then, we can tackle the decoration!
What I like about the silicone mold I bought is that the Christmas figures already have shapes (the eyes, the bow tie …) so we can leave them like this, or iron on top with a pastry pencil, like what we did with Alix! Practical and fun to cook with children 🙂
The proof in pictures!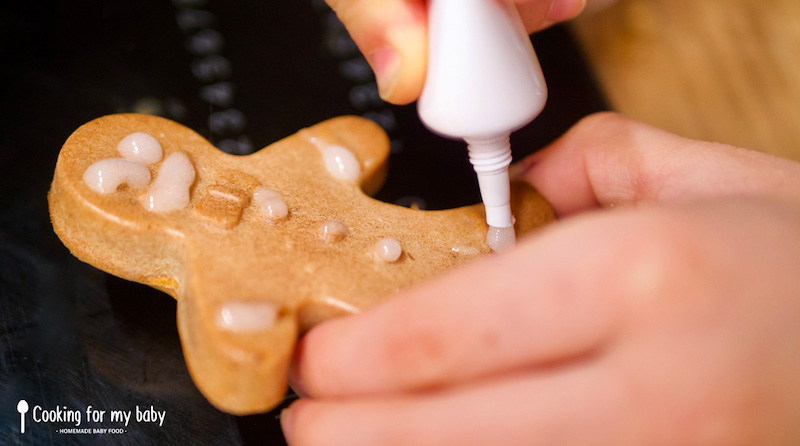 Let it take a few minutes and … it's ready! More to taste! (As I said before, we always watch our babies while they are eating, always;))
Our gingerbread Christmas cookies are ready. I show you what it gives inside. Be careful, as I explained, these are not dry cookies, I do not find dry food suitable (not safe) for babies and toddlers!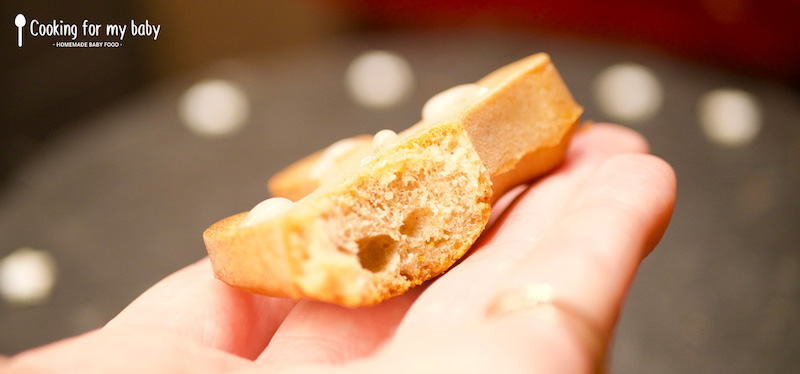 Our gingerbread Christmas cookie recipe for babies (From 12 months) is now over, please enjoy in family with your baby !
Bon appetit baby 😉