Today we're going to revisit the carbonara recipe for our babies. This recipe is VERY simple to make, requires very few ingredients, and will surely please to your baby (and all the family)! A good way to integrate vegetables into your baby meals 😉
Carbonara pasta with leeks recipe for babies (From 12 months)
In the family, we love pasta … Bolognese pasta, pesto, garlic … but I admit that carbonara pasta, we can eat it every day! Spaghetti, Linguine, Tagliatelle: everything fits, the choice of pasta remains important but clearly, the carbonara sauce does a lot in the recipe 😉
So yes I know, the recipe does not originally contain cream, it is a pure French invention! Italians are not happy when we add cream and they are right … this is no longer the basic recipe. Here, it does not contain cream, but I decided to replace it with the sauce with "fromage blanc" (kind for yoghurt, you can go with a nature yoghurt. Healthy, fresh, fromage blanc can easily replace cream in sauces.
In the recipe, there are normally onions. I decided to replace them with leeks. Leek is similar to the onion in taste, but is still much sweeter. We prefer to use white leek rather than green, it is much easier to digest.
The ham cubes will replace the bacon, which is a little too fatty for our toddlers. It is better to introduce bacon after 3 years!
A touch of Parmesan to finish the sauce, this cheese always brings a special flavor dishes, for little adventurers looking for new tastes!
We do not hesitate to cut into small pieces if the baby is not yet comfortable with long pieces 😉
And there you go, the baby carbonara pasta dish is ready to be served.
Here is what you need to make this Carbonara pasta with leeks recipe for babies (From 12 months, for about 8 oz portion):
Carbonara pasta with leeks recipe for babies (From 12 months)
[adinserter block="11"]
- 0.7 oz spaghetti (or small pasta, dry) (20g)
- 4.3 white leek (120g)
- 0.7 oz ham cubes (20g)
- 1.8 oz "fromage blanc" or yoghurt (50g)
- A pinch of grated parmesan (optional)
Start boiling water in a saucepan to cook the pasta.
Meanwhile, prepare the leek: peel it, wash it, then cut it into thin rings.

Steam the leek for 7 minutes: let's go!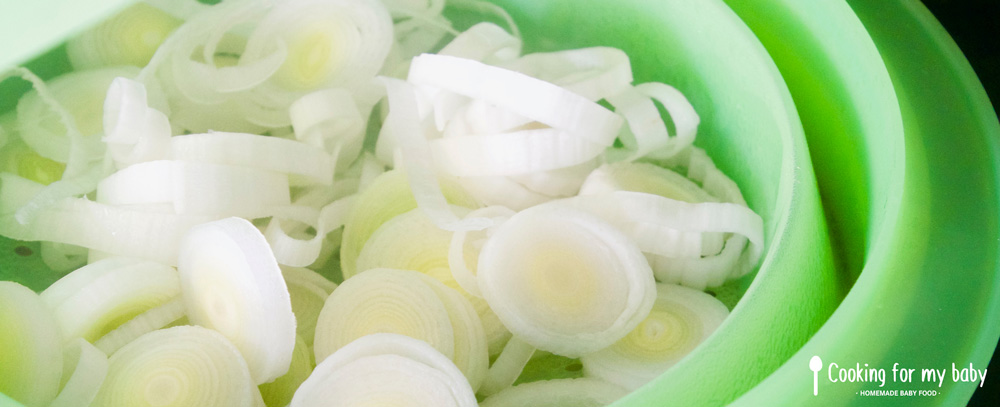 Once water boils, incorporate the pasta, and cook it for 1 minute more than the time indicated on the box: the goal is to make them a little overcooked, they are easier to chew for babies.
I chose spaghetti here which I will eventually cut into small pieces, you are free to choose other pasta, but they have to remain easy to swallow for babies.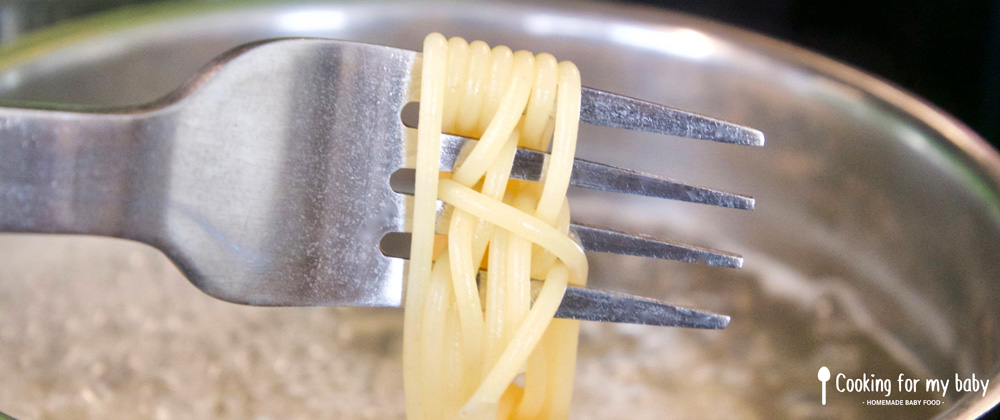 Once the pasta is cooked, put it aside.
The leek is cooked (you can cut it into small pieces). Place it in a hot pan with a little bit of olive oil, and brown it for a few moments.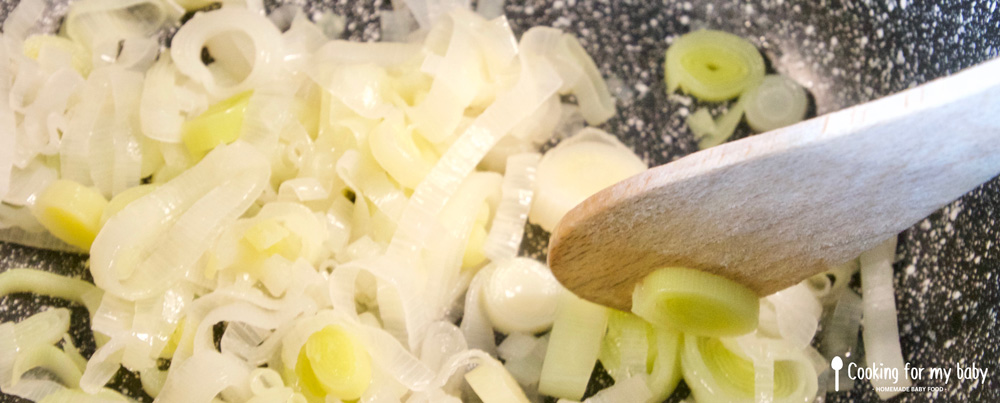 Add the ham cubes (or ham cut into small pieces). Stir for 1 minute, then off the heat, add the "fromage blanc" (or the yoghurt). Stir again (the fromage blanc should not curdle, it should just be slightly heated).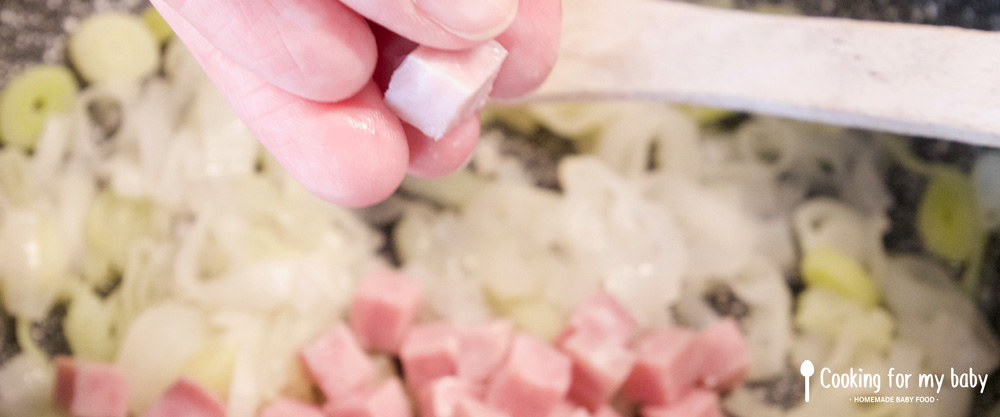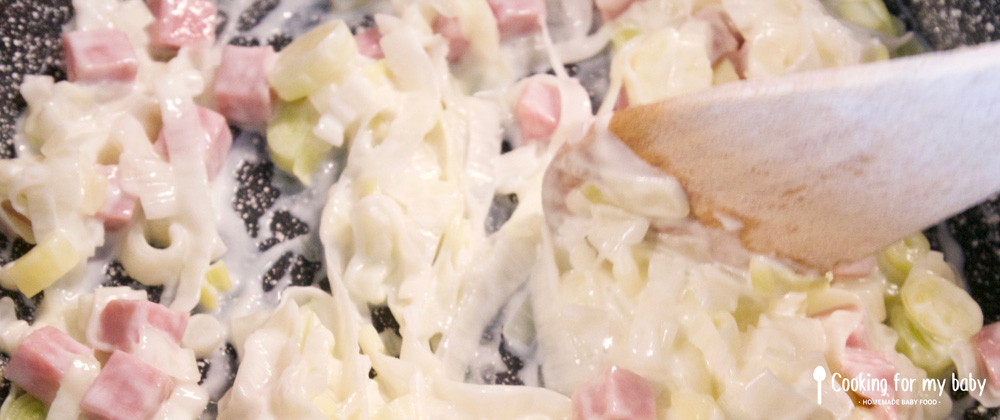 In the baby plate, put the pasta, and coat with carbonara sauce. You can add a pinch of grated Parmesan on top for the most greedy babies!
It's already ready! Our Carbonara pasta with leeks recipe for babies (From 12 months) is over, baby will be able to enjoy!
Bon appetit baby 😉